Serving Fairfax, Bristow, Mclean, Sterling, Reston, Herndon, Chantilly, Centreville, Oakton ,Burke, Springfield, Annandale, Lorton, Alexandria, Falls Church, Great Falls, Merrifield, and Ashburn
Offering Effective And Quality Pest Control Services That Improves Your Well Being And Comfort In Your Home Or Business
Mice roaches & common pests
Mice roaches & common pests Call today!
Pest Control In Fairfax, VA
When you need prompt service from a pest exterminator, turn to Marc, the owner and operator of National Pest. He offers high-quality work that you can count on, and he won't rest until your pest problem has been addressed. Locally owned and operated National Pest Inc. offers thorough work to ensure that the infestation is truly gone. We are often called to service clients which are not satisfied with their existing pest control service provider. When effective exterminating matters, people call National Pest Inc., to have Marc fix their pest problem.
He uses environmentally sound and responsible methods because Marc wants to keep your family safe. Fully licensed and insured, and he strives to provide every customer with fantastic service. Marc is one of the most trusted names in the area for ants, bed bugs, fleas, and wasps. He also treats for rodents, roaches, and other disease spreading pests. Commercial and residential property owners count on Marc, proud owner of National Pest Inc, for convenient appointments and competitive rates.
Focus on Client Health and Safety
Marc offers Fairfax, VA, and surrounding areas pest exterminator services Monday – Sunday, 8am – 7pm. Call National Pest today to request your convenient appointment and see how prompt and professional services can help keep your home free of pests.
Here's What Our Clients Have To Say About Us!
Very pleased with National Pest. Had to call Mark out to deal with a mice issue. He did a very thorough review inside and outside and made adjustments in both areas. He came back for a follow-up on Saturday morning (he'll come out any day needed) and explained everything very thoroughly. He was personable and polite. We haven't had to deal with a lot of exterminators (thankfully) but if we have to call anyone again, it will be Mark.
I've used National Pest twice and I am very pleased: once for an ant problem, then a rodent problem. They are prompt, honest, and very knowledgeable. I highly recommend these guys!!
I highly recommend National Pest Inc. They give you the care and attention of a small business, but big results. Marc is above and beyond. He was attentive and helped us resolve a very difficult mouse situation in a condo unit. This was a big issue, a condo unit with other buildings, and we were on the 2nd floor.
Marc came fast (the day before Christmas no less) and took care of the issue. He followed up with 2 visits and our tenant could not be happier. We tried other companies none came close to the focused attention Marc gave us. He made us feel like we were the most important client out there, and I know this guy has other's and is busy.
Look no further than National Pest! Highly recommend.
Thank you so much to all our customers who have entrusted us with their prized possession - their home, business restaurant, property or office. We are greatly appreciative of this honor and we continue our tradition of hard work and sincerity to protect it from unwanted and untimely pests.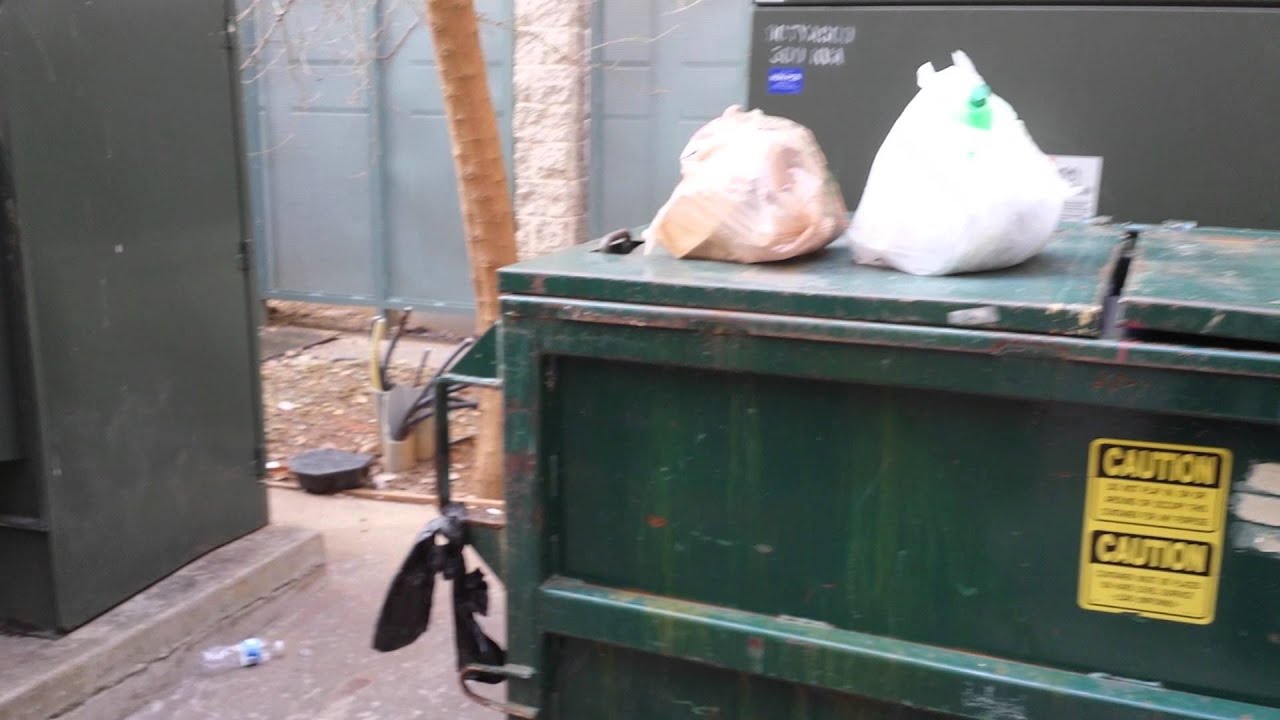 Mosquito Treatment is Available

National Pest Inc.

Wellness via Quality Pest Control and Outstanding Service

Offering Effective and Quality Pest Control Services that Improves your Well-being and Comfort in your Home or Business
Are you tired of spotting ants in your Fairfax, VA business or home? Does the sight of ants drive you crazy and make you want to jump right out of your skin? An ant invasion in your home can be extremely unsettling. And...

Has your Fairfax, VA home or place of business been invaded by unsightly cockroaches? More than just a nuisance, cockroaches can carry a variety of bacteria on their bodies and constitute a significant health hazard. If...

Looking for a commercial pest control company dedicated to providing your Fairfax, VA business with the most effective, ongoing pest management solutions available? National Pest Inc is here to help. Our dependable tea...

Generally found outdoors and in gardens, stink bugs will often find their way into homes and structures during the fall, when evenings start to turn cold, or during the summer, when porch and deck lights go on at night...

Are you tired of lying awake at night listening to the sound of chirping crickets? Worse yet, have crickets invaded your indoor space? For effective cricket extermination services in Fairfax, VA, you can rely on the prof...

Have earwigs invaded your home or business? Don't attempt to tackle the problem on your own. At National Pest Inc, we offer reliable earwig pest control services in Fairfax, VA. Our goal is to eliminate your pest problem...

Fleas are a well-known nuisance, but did you know that they can also spread disease? Fleas can pose a significant health risk to your family and pets. In order to break the cycle and get rid of fleas once and for all, it...

When you have a fly problem in your Fairfax, VA home or office, swatting at those pesky creatures or setting up your own traps will probably do little to solve the issue at hand. Instead of waiting until you're absolutel...

When insects and other unwanted visitors invade your home or place of business in Fairfax, VA, you need fast, reliable pest control services to eliminate the problem before it gets worse. Insects and bugs can make your i...

Unless you are a professional exterminator, chances are you don't know much about hornets other than the fact that they are aggressive and their stings are extremely painful. At National Pest Inc, we know a lot about hor...

If you're like most people in Fairfax, VA, you probably agree that mosquitoes are terribly annoying pests. These little irritants buzz overhead and deliver itchy bites, often ruining outdoor activities and gatherings in...

Have unwelcome insects or rodents taken up residence in your Fairfax, VA home? A pest problem can be more than just annoying. It can mean damage to your home, health problems for you and your family, and an unsafe (and u...

Have rodents invaded your property? Don't try to set your own traps or tackle the problem on your own. The longer you live with rodents, the more exposed you'll be to the diseases they carry. At National Pest Inc, we're...

You may not be too familiar with silverfish, what they look like, or the havoc they can cause, but if your home or business becomes infested, National Pest Inc is the name you'll want to remember. As a leading pest contr...

As small as they may be, spiders send chills up the spines of many people. And to think that you may be sharing your Fairfax, VA home or office with dozens of them at a time can be more than a little unsettling. But you...

It's no secret that ticks can carry serious diseases. Ticks can be a problem even outside of wooded areas, and if you have reason to believe that ticks have invaded your property, it's important to take action as soon as...

Wasps can turn into a serious problem quickly when they invade your home or place of business. At National Pest Inc, we've developed effective wasp control methods for customers in Fairfax, VA. If you've been spotting wa...
Very professional service.

Very professional service.

We started out with many cockroaches, and after the treatment, there are none to be found. We are happy with the services, thank you!

We have been exceptionally pleased with our services. Prompt, reasonable and highly effective. Recommended without hesitation.

They are a great company to work with! All rats and pests we're gone from my establishment thanks to their handy work! I highly recommend them to anybody that needs a good and reliable team to work with.

National Pest is terrific! After being home from school for several weeks, my son informed us that he had cockroaches in his car. We set up some glue traps, and it was immediately clear that the car was infested. I contacted several pest companies that were not interested in helping to solve the problem. On the other hand, Marc cheerfully came out on a weekend, assessed the problem, and developed a plan of action. He made 3 separate trips over the next several weeks to treat the car, and the problem is now solved. After we learned about the car, we started wondering if some cockroaches may have hitchhiked on some of my son's things into the house. So we set up some glue traps, and we unfortunately did discover some invaders. Fortunately, there were not many, and Marc was able to quickly deal with the issue. He is cheerful, professional, highly knowledgeable, and has very reasonable prices. I highly recommend National Pest.

Mark is in the process of mitigating a mouse problem in my house. While that is not an ideal situation, I could not have better things to say about Mark and the way he runs his business. He is friendly, communicative, knowledgeable, and effective. I am very glad I chose to contact a local business rather than a chain company.

I found out that we have a possible termite damage in one of the rooms.. Like normal, late night thought kept me awake and decided to check it out online.. I searched for pest control and came across National Pest... I looked the the Yelp and it said open.. Being a normal pest, I called the number. 1:30 am and there was no response, answering machine, and just didnt feel like leaving a message.. But a Marc called back, and asked if he could help.. I told him about the termite issue, he said,"We dont treat for Termites, and couldnt help." I realized that a Marc with a great response like that really deserved to have a good review.. Even though, Marc couldnt help me, but his response and service metality in the middle of the night deserves a recognition. Well done Marc, and sorry for waking you up so late..:) I suppose, you work with pests, so I did my job..

- Del MAG Real Estate. 1/24/2016

I am very happy, thus far, with the service, attention to details, and the over all thorough approach to get rid of our mice problem. I called the day before a holiday and Marc came out the very next day (holiday and a weekend). I am very please with the approach he has taken to address our problem. This particular service is guaranteed for at least 6 months, so I will update the review as necessary. In the meantime, we couldn't be more happy with his dedication.

My house started getting infested with small roaches a year ago. My folks first thought they were just there because it was winter and insects liked warm weather. Forward to the summer, the infestation got worse. Roaches were in the living room, kitchen, and dining room. During the summer, my parents thought using those industrial insecticides would work. We even tried using those canned sprays that will fumigate the house. Nothing worked. Then we called Marc on September. After just a few trips to our house. All the roaches are gone. He did a job so well that we haven't seen a roach in almost a year now. It also helps that he'll work with you on when he can come visit the house. We have pretty busy schedules and he always made it work with our schedules.
8:00am - 6:00pm, Every Day